Christmas Composites now available!
I'm so excited for this years Christmas photo's! Due to Covid-19 I've decided to do things a little differently this year, I will be offering a variety of festive composite images, keeping the studio a safe enviroment for my clients its my number one priority, so you can choose which composites you want and we can discuss outfits and poses in advance so when you attend the studio for your appointment it will only be to get the poses I need to add your child/children to your chosen image and then I will edit in the rest! You can choose as little or as many images as you like!
PRICE
Each composite image is priced at £30, your image will be delivered to you as a digital download with full printing rights, perfect for christmas cards/presents!
As my studio space is limited and due to the safety measures in place I have to limit the sessions to siblings only, and one parent only to attend your session, this is necessary to ensure a safe enviroment for both myself and my clients.
Santa
Don't let Covid-19 stop your little ones having their picture taken with santa! Let me add Santa to your photo! A little imagination goes a long way when posing for composite images, showing your child the picture in advance will help, but please remind your little ones that Santa won't actually be in my studio! lol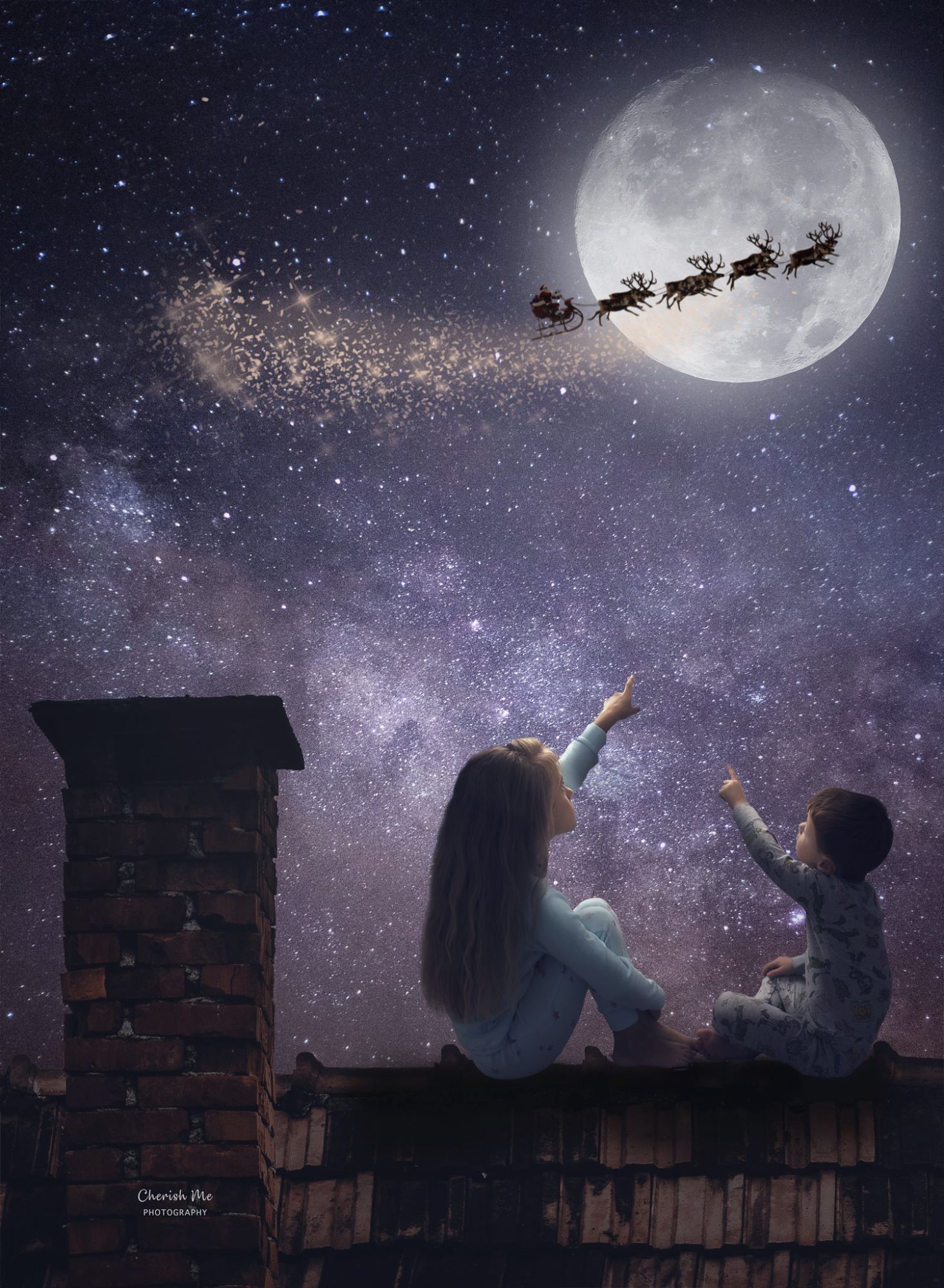 Santa Spotting!
We can all remember doing it, staying up all night with the hope of spotting Santa with his reindeer!
Christmas is such a magical time of year, why not let me create this magical image for your child to cherish forever!